The Ultimate Research Paper Introduction Guide (2023)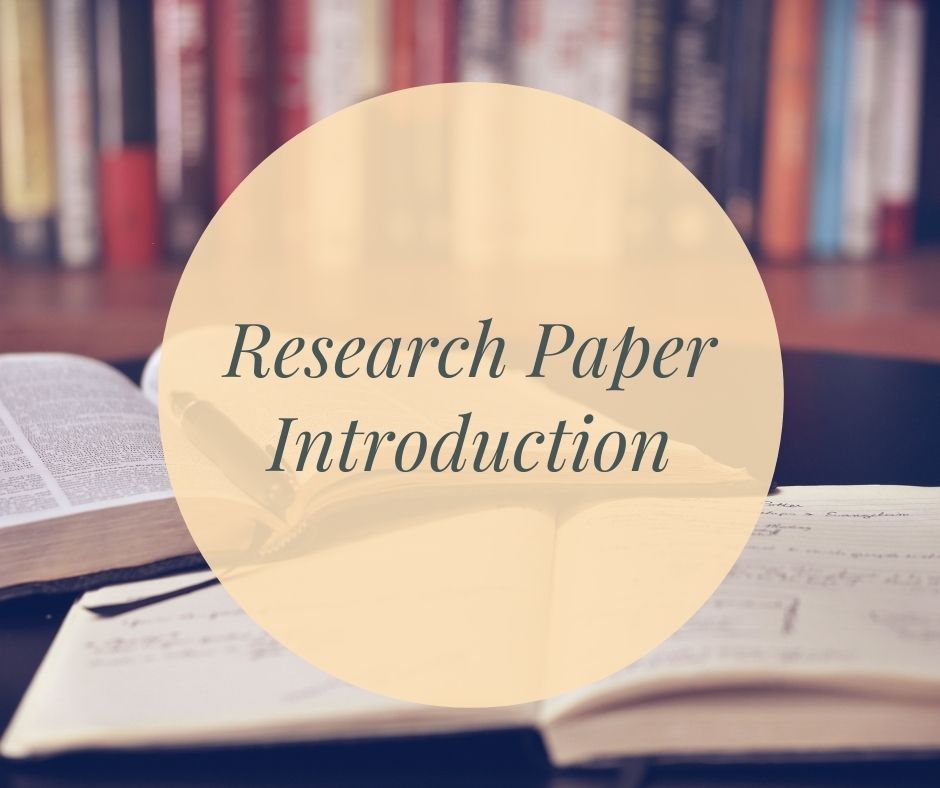 Here we are, your lecturer has assigned you a research paper, and you are wondering how to start it. Breathe easy; after reading this research paper introduction guide, you will better grasp what you should do. The intro to research paper is the first thing that welcomes readers to your paper. Therefore, it can greatly influence the perception of the reader towards your entire research paper. That is why you have to be precise and meticulous in this crucial section of a research paper.
How To Write an Introduction To a Research Paper?
Introductions to a research paper serve the following key roles:
It hooks your readers:
It will keep them glued to your research paper until the end.
It provides a guideline for your topic and main argument:
It is popularly known as the thesis statement, which gives the direction of your research topic. It provides an answer to the main problem of your research. Therefore, these first sentences should be capable of pulling the readers in by drawing their interest in your thesis. Without the relevant knowledge on how to write an intro for a research paper, you will be on the losing edge. 
What Are the Elements of an Introductory Page on a Research Paper?
A research paper introduction lays down the background of your research. What motivated you towards researching that particular problem? A typical research paper introduction example will have the following elements:
It is the first section of the introduction that identifies why you took up that particular study.
Nature of the work of your whole research
In this second element, you should include the investigated variables as well as the methods utilized.
The problem's condition after the research
You will state the condition of the problem at the end of the research. These three elements should constitute your research paper introduction outline. Although, when you look up 'how to write introduction for research paper,' you will find many other guidelines, we recommend this as the standard one. Do you want to write a paper that will impress the tutor to award you the top grade? Our expert writers who have been offering research paper writing help have tested and approved these crucial elements. You can make your college or university research paper stand out by trying these guidelines. Here are short questions for your research paper introduction outline:
What is it?
Why should anyone read your paper?
What should your reader think about or react to in the paper?
Now let's explore another amazing aspect of how to write an introduction to a research paper. 
How To Start a Research Paper Intro
Knowing what to write is one thing, while the actual writing is another. A good research paper introduction should lead the reader from a generalized topic to a particular aspect. From the intro, the reader should be able to establish the following:
The main idea,
Context,
Importance of the research,
Summary of the background data on the topic, and
The main goal of the research.
As you start your intro, you should have these questions at the back of your mind. Since a research paper intro is around 500 to 700 words, you should meticulously plan your words to fit in this range. Start your research paper with the following guidelines:
Announce your topic:
Begin by stating your topic and highlighting related issues to the topic. You could start with the general info as you narrow down to some concrete aspects.
Conduct a brief literature review
The introduction should state what the literature will be about in brief.
State the basis of your research
Ensure that you show a laconic and precise rationale to the significance of your research.
Introduce your thesis statement
It forms the conclusive part of the research paper introduction. The thesis statement shows what runs through your complete research paper.
What to Include in an Introduction For a Research Paper
It is worth reiterating that an introduction should be short and precise to the point. There is no room for wasting words or beating around the bush. To make your introduction, the envy of many, include the following:
A quote: Mostly from famous people that is related to your topic of research
A shocking fact or statistic: Explore potential figures and facts that will Savour your introduction. For example: "80% of coronavirus patients die from pre-existing medical conditions, while only 20% die from the virus directly."
Your thoughts: Share verified personal opinions on the topic
However, there are some pitfalls to avoid like a plague when writing a research paper introduction:
Do not start with a definition
Do not provide a lot of background information
Please do not make it more than one paragraph long
Do not make it confusing or convoluted
Therefore, if you hope to score a perfect grade, you need to put all these aspects to work. Contact us for professional writing help and get your papers done. 
Example of Introduction in Research Paper
Use the following sample to get an idea of how a top-notch research paper introduction looks like:
"Are you aware that there are currently over 100, 000 coronavirus deaths? While it is widely believed that the virus kills, statistics find that 85 percent of the victims had pre-existing medical conditions. This suggests that the virus is not as lethal as everyone initially thought. My research paper aims to demonstrate that coronavirus is manageable and treatable with the right diagnosis of the pre-existing medical conditions."
Pro Tips For a Quality Research Paper Introduction
It should:
Match the information in the rest of the paper
Smoothly introduce the reader into the topic
Facilitate an easy read
Break down jargon into meaningful concepts
Tight deadlines are common with research papers because of their length and the research involved. Therefore, many students may end up feeling stressed and overwhelmed at the thought of a research paper. Nevertheless, with our professional writers, we can make this a thing of the past for you. We will handle the difficult part of your assignment while you take time to rest easy. Do not let your college or university studies become your source of migraines every day. Leave a message, "Can someone do my assignment for me now?" and we'll write you the best possible paper on time.