Top 100 Disease Research Topics For Paper Writing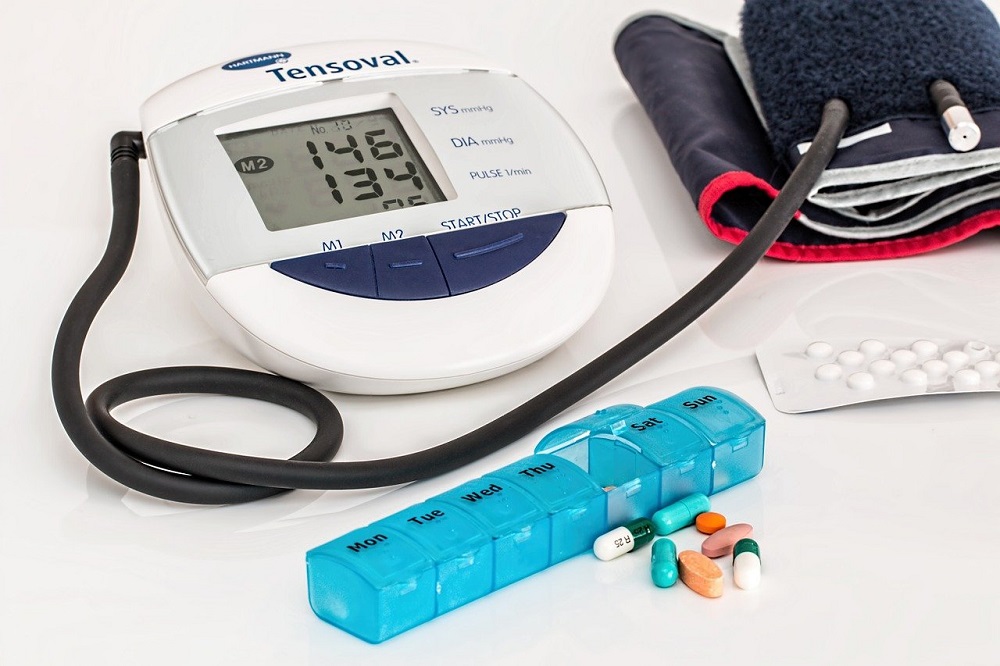 Students have many disease research topics to consider when writing research papers and essays. A disease occurs when the body undergoes some changes. Science philosophy has pointed at pathogens and the causes of illness. Today, medicine focus on biochemical factors, nutrition, immunology levels, and environmental toxins as the causes of diseases. Research papers on disease topics can focus on specific illnesses independently or in groups. You can also write about infectious diseases like COVID-19 and HIV or non-communicable diseases. Non-communicable diseases are also known as chronic illnesses. These are diseases that you can't get from a sick person. They include heart disease, cancer, stroke, and lung disease. These diseases account for up to 70% of global deaths. Nevertheless, whether you opt to write about advanced topics in Lyme disease or something simple like flu, research will be paramount. You  can also buy research papers cheap, if you don't have time for it. So, don't put your grade at risk and get research paper online help.  
Why Choose Our Disease Research Topics?
Educators want you to convince them that you have taken the time to think about your topic and research it extensively. What's more, your research should make a meaningful contribution to your study field. Therefore, select a good topic and research it extensively before you start writing. Analyze your information to determine what will make it to your research paper. Here is a list of 100 disease research paper topics worth considering for your paper or essay.
Top Disease Research Topics
Maybe you want to research and write a research paper on a topic that anybody will find interesting to read. In that case, consider ideas in this list of disease research topics.
How NSAIDS lead to peptic ulcers
What are pandemic diseases?
What is the role of pandemic diseases in the mankind history?
What are the symptoms of acute lung disease?
Explain how Attention Deficit Hyperactivity Disorder affects children
Discuss the AIDS pandemic in third world countries
Describe the main causes of AIDS
Explain how AIDS affects children
Discuss the treatment of AIDS
Is alcohol addiction a disease?
Discuss the Alzheimer's disease scope and how it affects the elderly persons' brain
How can you help dementia or Alzheimer's disease patients and caregivers?
What are the symptoms of Alzheimer's disease?
What is autoimmune disease?
Explain how autoimmune thyroiditis begins
Examine acute protective membrane inflammation in bacterial meningitis
Compare pathology of AIDS and black death
Discuss the effects of cancer in today's society
Autism and its causes
Different types of cancer and their prevalence
These are topics disease experts will recommend researching and writing about. And because students can write about these topics without getting complex, anybody will find them interesting. If you're searching for research topics on Alzheimer's disease, this list also has some ideas for you to consider.
Infectious Disease Topics for Research Papers
Are you interested in infectious disease research topics? If yes, you will find this list interesting. This category comprises hot topics in infectious disease fields. Consider some of these ideas for your research paper.
The virology, epidemiology, and prevention of COVID-19
The diagnosis of COVID-19
Prevention vaccines for SARS-CoV-2 infection
Questions people ask about COVID-19
Clinical features of COVID-19
COVID-19 management in a hospital setting
Infection control for COVID-19 in homes and healthcare settings
Skin abscess and cellulitis in adults
Clinical manifestation, diagnosis, and epidemiology of yellow fever
Transmission and epidemiology of measles
Role of untreated inflammation of genital tract in HIV transmission
Racial inequities of COVID-19 and HIV in black communities
Community-acquired pneumonia overview in adults
The use of procalcitonin in the infections of lower respiratory tract
Herpes simplex virus prevention and treatment
Uncomplicated Neisseria gonorrhea treatment
Society guidelines for COVID-19
Why public education is crucial in fighting COVID-19
Overview of Ebola over the last two decades
Investigations into the use of monoclonal antibody in treating Ebola
This category also has some of the best infectious disease presentation topics. Nevertheless, learners should prepare to research extensively before writing academic papers on these topics.
Interesting Disease Topics
Maybe you want to research and write a research paper on a topic that most people find interesting. In that case, consider these disease topics for research paper.
Discuss bulimia as a common eating disorder
Why are so many young people suffering from anorexia?
What causes most eating disorders
How serious are sleep disorders
Discuss rabies treatment- The Milwaukee protocol
Is assisted suicide a way to treat terminal diseases?
What are the effects of brain injuries?
What are professional diseases?
Is autism a norm variant or a disease?
The history of pandemics and epidemics
The role of antibiotics in treating diseases
What causes insomnia?
What are the effects of insomnia?
How to cope with insomnia
Can sleeping pills cure insomnia?
Explain what causes long-term insomnia
Using traditional medicine to fight insomnia
How to deal with bulimia and nervosa
How eating disorders affect self-harm behavior
How feminism affect anorexic women phenomenon
This is a list of easy disease topics for papers. What's more, most people will find these research paper disease topics interesting to read about. Nevertheless, students should take time to research their preferred topics to come up with brilliant papers on any of these human disease research paper topics.
Cardiovascular Disease Research Topics
Maybe you're interested in topic ideas on heart disease. Perhaps, you want to write about an illness of the respiratory system. In that case, consider these heart disease research topics.
An investigation of hypertrophic cardiomyopathy
A research of the causes of coronary artery disease
Antithrombotic therapy in surgical valve and prosthetic heart valve repair
Intervention choice for severe cases of calcific aortic stenosis
Prognosis and treatment of heart failure using preserved fraction of injection
Infective endocarditis management in adults
Risk assessment for cardiovascular disease for primary prevention
Prognosis and treatment of acute pericarditis
Treatment of reflex syncope in adolescents and adults
Anticoagulant therapy for preventing thromboembolism in atrial fibrillation
Cardiac manifestations of COVID-19 in adults
Acute decompensated heart failure treatment
What is hypertriglyceridemia?
How to manage elevated low-density lipoprotein-cholesterol in cardiovascular disease
Management and evaluation of cardiac disease
Conduction system and arrhythmias disease and COVID-19
Myocardial infarction in COVID-19
Can somebody inherit a cardiac disease?
How effective are treatments for irregular heartbeat?
How to determine the risk for a sudden cardiac death
This list comprises some of the best special disease topics. That's because most people reading about these topics might not have heard about them before. Nevertheless, this category also has interesting research topics for disease control that may help individuals that want to avoid or manage some illnesses.
Research Topics for Chronic Disease
You probably know somebody living with a chronic illness. Unlike controversial topics in infectious disease, people don't talk much about chronic illnesses. And for this reason, some people don't know about these illnesses. When writing about non-communicable illnesses, you can settle for human genetic disease topics or even research topics for sickle cell disease. Here are some of the topics about non-communicable diseases that you can write about.
The risk of breast cancer after childbirth
Postpartum PTSD- Effective preventative measures
Experiences of females suffering from cardiac disease during pregnancy- A systematic review
Husbands attendance and knowledge of wives' postpartum care in rural areas
Postpartum depression screening by perinatal nurses in hospitals
Gestational diabetes mellitus screening from the rural perspective
Maternal mortality- How to help cardiac and pregnant patients
Sex differences in cardio metabolic disorders and major depression- Effect of immune exposures and prenatal stress
Determinants and prevalence of anxiety and antepartum depressive symptoms in fathers and expectant mothers- Outcomes from perinatal psychiatric morbidity
Evaluating the effect of community health workers on non-communicable diseases, tuberculosis, malnutrition, antenatal care, and family planning
History of women with postpartum affective disorder and the risk of future pregnancies recurrence
New self-care guide package and its effect on neonatal and maternal results in gestational diabetes
Depressive symptoms and life events in pregnant women- Moderating the resilience role and social support
Gestational diabetes and ethnic disparities
Pregnancy and diabetes- Opportunities and risks
Cardiovascular disease maternal death reduction- A pragmatic investigation
Meta-analysis and systematic review of gestational diabetes mellitus diagnosis with a two-step or one-step associations and approaches with negative pregnancy outcomes
Gestational diabetes mellitus treatment in women- A Cochrane systematic overview
Research in non-communicable diseases in Africa- A strategic investment
How to finance the national response to non-communicable diseases
Whether you opt to write about research paper topics in Huntington's disease or non-communicable liver disease topics, you have to engage in extensive research to come up with a brilliant paper. We have more health research topics for you, so don't hesitate to check them. Therefore, select an idea you will be comfortable researching and writing about. That way, you will avoid enduring a boring process of investing your topic and writing the paper. If you want to hire someone to help you with your assignment, just contact us with a "do my research paper now" request and we'll get your papers done.